Services in the Hotel and Common Areas
Eco Sustainability – from our swimming pool to our comfort services, we offer you a dedicated and genuine welcome.
Enjoy the excitement of travel with professional hospitality, respectful of different abilities, with easy access to the public areas and with some rooms equipped for disabled people. We respect the environment, with targeted use of light and water and a heat pump fueled by natural gas.
The restaurant is careful not to waste food or drink, with differing daily suggestions, single dishes, fresh salads or particular dishes if you have special dietary requirements. Always connected with free Wi-fi throughout the hotel.
If you're on holiday with your dog, you can dine inside or outside, by the pool, because Art Hotel Garden is Pet Friendly. We satisfy your every wish thanks to the Hotel services such as the fitness room and sauna, lounge, board games, billiards, roof garden with solarium, swimming pool with lounge bar. We are also Gay Friendly and always careful to make everyone feel at ease.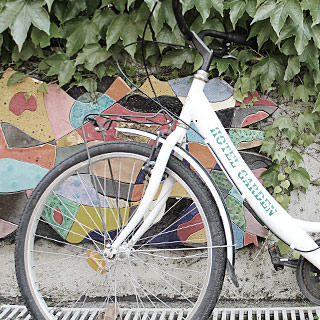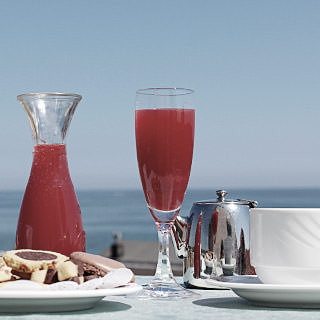 For your convenience and safety you can choose to leave your car, bike or motorcycle in the underground car park with video surveillance.
Common Areas Services
24 Hour Reception
Chill areas for relax or conversation
Lounge Bar
Breakfast Rooms
Outdoor swimming pool (14 meters x 3.5 meters) + Solarium (bar service)
Fitness Area (Technogym, weight bench, exercise bike, treadmill, exercise mats, baths and showers…)
Sauna
Billiards Room
Reading Room and Library Corner (Italian, French, English and German books)
Kids Zone with games
Roof Garden and Solarium
Free Wi-fi: common areas and rooms
Services included
Free Porterage on request
Breakfast
Use of Swimming Pool
Use of Fitness Area
Supplementary Services
Pets with supplement
Covered parking, secured and insured, locked with video surveillance – 40 places
Valet for parking
Corner shop with local and territorial products: Albissola Ceramics, crafts and Western Ligurian products, gadgets
Use of Sauna
Agreements with Beach lidos
Arrangement for Spa Treatments
Transfer to and from airport
Transfer to and from the railway station
Read our booking policy.
Sauna
Round off your day with a sauna, booking at least 45 minutes beforehand to let it reach full temperature. You can find it on the 5th floor, inside the Fitness area, with facilities for alternating sauna and cold shower.
Bar Area
Open 24 hours a day, to fulfil your every desire. We serve hot drinks, fresh drinks, home-made ice creams, aperitives and snacks at the bar, or in the elegant lounge room – gallery of fine paintings of contemporary art – or in the garden by the pool. Be pampered with room service for breakfast, lunch or dinner, at a small fee.
Select what you desire from our Snack Menu, created specifically to satisfy your cravings at any moment of the day (from 10 am to 10 pm).
Breakfast Room
From 7 am to 10 am, energise yourself with our breakfast, served in the dining room or in the garden by the pool. We offer you a fine selection of local and natural specialities.
What is offered in the Buffet?
Something for every taste: sweet things, savoury things, fruits or a light breakfast – all the classics. You can change combinations every morning, choose among croissants, biscuits, puff pastries, Ligurian macaroons and cakes, made by our kitchen staff, nutella and spreads, jams and local honey, milk, yoghurt, 3 types of cereals, orange juice or grapefruit juice, fresh bread, fruit and fruit salad, dried fruit, nuts etc.
For an international breakfast, choose among cheese with jam and honey, salami and cold cuts, Frankfurter sausages and eggs.
Still and sparkling water to accompany the traditional Italian hot drinks: coffee, cappuccino, tea, ginseng, barley and chocolate.
And for kids, tasty surprises such as Nutella, Nesquik and the self-service ice cream machine during the summer.
Swimming pool
The pool is delightfulfor breakfast or stylish aperitives. It is 80 cm deep with a hydro-massage area, usable by children, and a swimming area that ranges from 1.20 to 2.10 metres deep. Dimensions: 14 m x 3.5 m.
Wellness
The Art Hotel Garden has an agreement with Salus x Aquam, near the hotel on the sea promenade, a wellness centre for health and relax, to restore mental and physical balance, energy, beauty and inner harmony.