A Centre for Art, two Municipalities and a Hamlet
Three Albisola's – Albissola Marina and Albisola Superiore together with the area of Albisola Capo… three zones but one heart.
A seaside holiday is synonymous with surprise: with the varied offerings of the Ligurian Coast including water sports, nature walks, sports, cultural excursions, historical and cultural sites; with the collection of contemporary art that makes the Art Hotel Garden a living museum within which you spend your holiday; and with the artistic, historic and cultural beauty of the 3 Albisola's.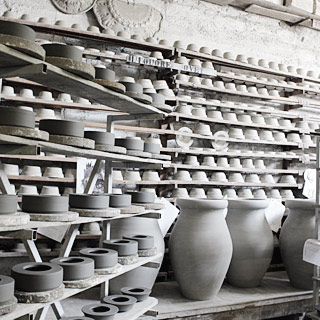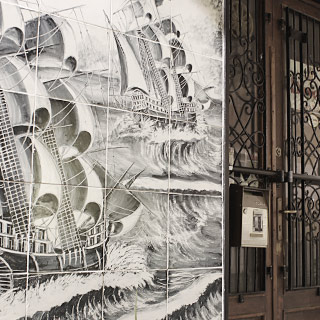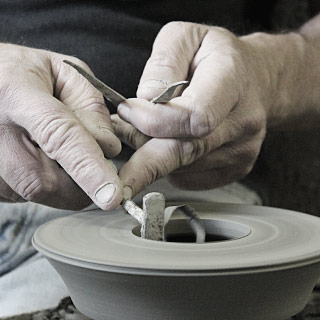 Albisola and Ceramic Art
Discover another Liguria, visit Albisola, famous for its traditional ceramics and in particular maiolica, frequented by national and international artists, linked to a network of workshops with connections throughout the world.
How did it become one of the centres of the well-established ceramic art tradition but at the same time be innovative, creative and revolutionary?
Albisola focused its economy on fishing and shepherding, but since 1400 it began producing hand-made ceramics, creating a tradition of working and decorating clay that is still thriving today. Since 1500, the ceramics of Savona and Albisola have been distinguished by the use of blue on white which, from the 17th and the 18th centuries, became known as Antico Savona or Bianco Blu. Through the centuries other styles with different color varieties have been integrated – like the black Ceramic and the yellow Ceramic.
First decades of the 20th century: Savona traditional ceramic was revitalised by theDeco style, then by the ceramic artist Tullio Mazzotti, known as Tullio from Albisola. His activities were focused on the Futurist movement led by Filippo Tommaso Marinetti. Albissola Marina became one of the most important centres of Italian avant-garde art.
After the Second World War: Tullio Mazzotti together with Asger Jorn, Lucio Fontana, Wifredo Lam and other artists, attracted to Albissola Marina other European experimental artists – such as the founders of the CoBrA group, the Nuclear painters, the Spatialism members, the exponents of Italian and European informal art, the International Movement for an Imaginist Bauhaus and the International Situationism. This incredible artistic period lasted half a century and has left behind a heritage of art works, many of which are preserved in Albissola Marina and Albisola Superiore in galleries and open spaces.
Part of this historical memory lives on in the work of the Foundation commissioned by Milena Milani – who recently passed away in July of 2013 – in memory of Carlo Cardazzo. The Foundation preserves and displays in the Civic Museum (Pinacoteca) in Savona the works of famous world artists such as De Chirico, Picasso, Fontana, Capogrossi and many others.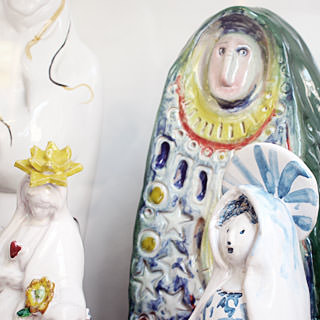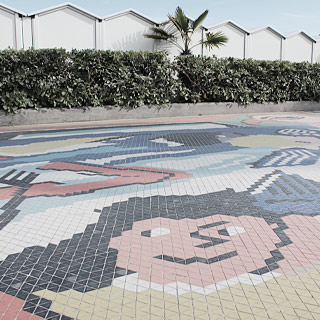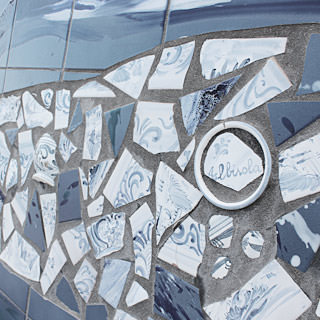 The City of Albissola and its historical and artistic heritage are closely related and together with the Chair of Contemporary Art History of the University of Genoa [ DIRAAS ] has made the city a veritable open air museum: the MuDA – Diffused Museum Albisola – which includes several places to see:
Contemporary Art – Urban Art Works
Historic Ceramic workshops (Alba Docilia, Pozzo Garitta, Poggi)
Villas (from 18th century Houses up to Asger Jorn House Museum)
Exhibition Halls and art collections (such as the Art Hotel Garden)
Ceramics Shops (San Giorgio, Mazzotti, G. Mazzotti 1903)
Sites of historical, artistic and religious interest
Unmissable Historic Art
Casa Fabbrica e Giardino Museo, G.Mazzotti 1903
Ceramiche Mazzotti (Futurist architecture: 1932, architect Nicolaj Diulgheroff )
Casa Museo Asger Jorn (centenary of his birth in 2014)
Ancient Furnace of Alba Docilia
Ancient square of Pozzo Garitta
Lungomare degli Artisti 800 mt, 1963 – 20 panels, 20 artists, 5 others added between 1999 and 2005, Capogrossi, Fontana, Lam, Luzzati, Sassu, Jorn, …)
Path along the sea front of Albisola with works from Alfredo Sosabravo, Milena Milani, Carlo Levi and the famous Onda, 120 metres long, signed by the masters Emanuele Luzzati, Carlos Carlè and Aurelio Caminati.
Art Events and Experiences